Artisan Ice Cream and Yogurt Self Service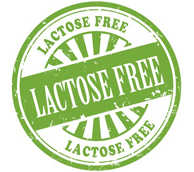 Lactose free
The lactose-free milk is no more than a cow's milk subjected to ENZYMATIC lactose hydrolysis; this process allows to reduce the lactose concentrations up to 70% of the initial concentration. The production of lactose-free milk and is growing in importance due to the large number of agreements between the consumers and for the digestibility and both intolerances.
No OGM
Ke-Gusto says NO to GMOs because it believes that GMO crops are a threat to agriculture and nutrition. As shown in the searches, at the time when transgenic plants are placed in nature there are concrete risk of selection of resistant weeds and insects, which is not able to contain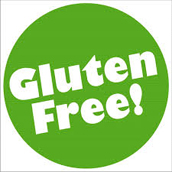 Gluten Free
The latest scientific discoveries have made it clear that the intolerance to gluten are distinguished: celiac disease, wheat allergy and non-celiac gluten sensitivity. In the case of celiac disease and non-celiac gluten sensitivity, the symptoms are very similar and the most common are abdominal swelling, general malaise and headaches. Ke-Gusto has eliminated all the likely problems by offering a product exclusively gluten.
The franchise Ke-Gusto is based on common interests and responsibilities of all partners involved. The meticulous attention to quality has enabled us to be the leaders in the industry.

The Ke-Gusto format allows quick access to a balanced budget with a fast return on capital invested depending on the location chosen.

Our affiliates are the main architects of our success. For this we rely on competent and responsible for the management of retail outlets.

In the realization of a store Ke-Gusto we follow our affiliates in all types of construction.
---
Preparation
---
The construction "chiavi in mano" involves the design of the store, the choice of the shared location, construction deglie furniture (optional plant and masonry otherwise provide only allowed design / licenses and authorizations), the preparation of the workshop the red tape management, communication and anything else needed for the opening of the store.

1
Store design

2
Shared the furniture choice

3
Paperwork management

4
Store opening
---
Progettazione 5

Progettazione 5

Progettazione 4

Progettazione 4

Progettazione 3

Progettazione 3

Progettazione 2

Progettazione 2

Progettazione 1

Progettazione 1
Ke-Gusto tips and news
Prossimamente anche in Germania!

Bubble Tea è una fresca novità da condividere con gli amici! Da oggi anche a Prato!